Stock management is one of the biggest challenges facing logistics companies or those which own a warehouse or distribute their products.
It can be said that the profitability of a company depends largely on good inventory management.
The inventory is an important asset for any company. Managing it well ensures the balance between incoming and outgoing stocks, minimising the risk of stock-outs or excess stock.
Although stock management was previously carried out manually, it is now possible to automate all processes using IoT/RFID technologies.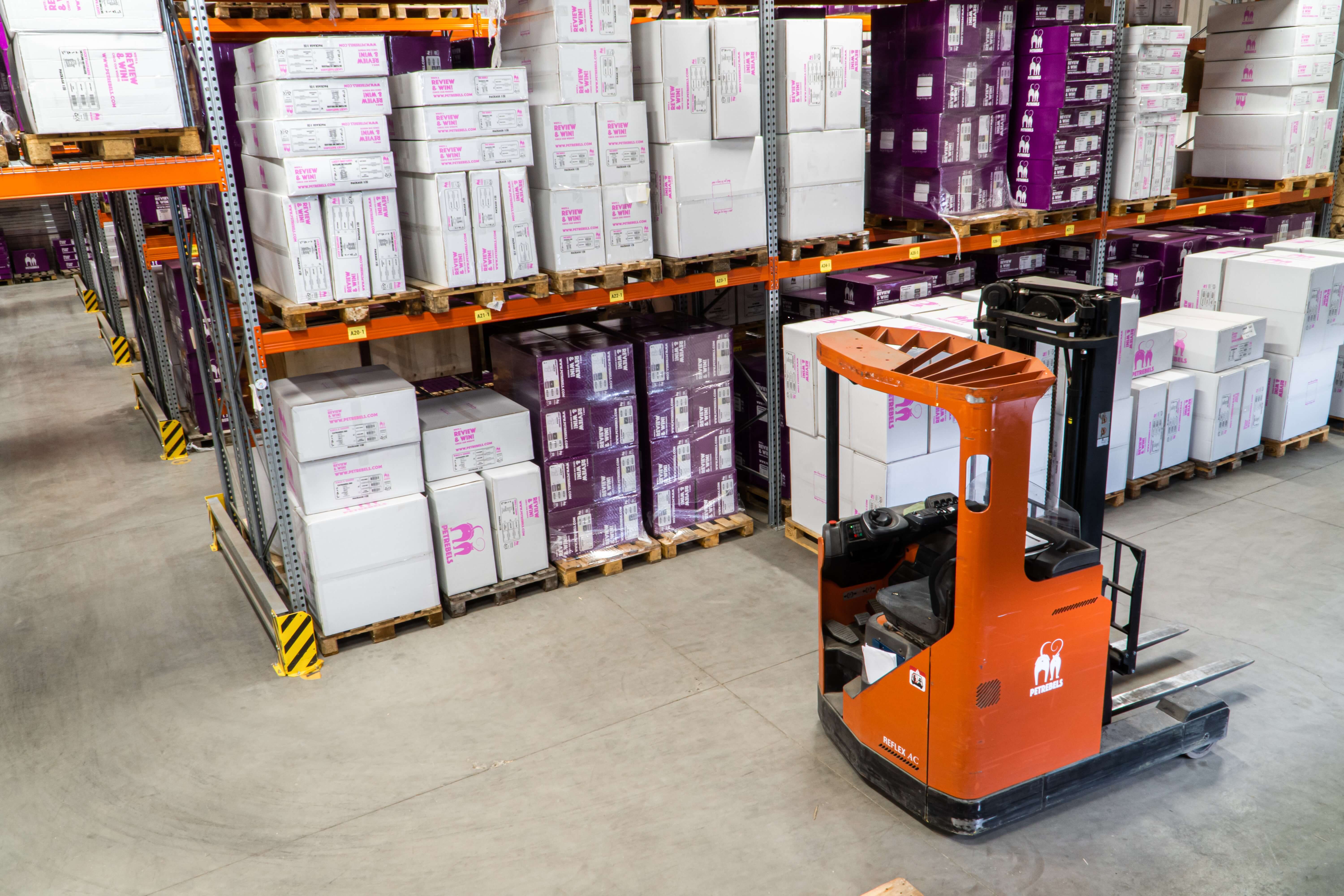 What is the difference between barcodes and RFID?
Many years ago, the barcode revolutionised stock management operations, making it possible to eliminate the most time-consuming tasks and increase efficiency.
With the advent of RFID technology, it is possible to go even further and offer ever more effective solutions. What does it provide in comparison to the barcode?
The guarantee of being able to read the data
Unlike the barcode, which is sometimes badly printed or torn, the RFID tag is always readable.
Multiple RFID tags can be read simultaneously and remotely, which significantly reduces inventory time. In addition, RFID technology is 25 times faster than barcodes, especially in stock control applications.
The reliability of stock information is distinctly better than that of barcodes.
The GS1 "Project Zipper" study shows that RFID makes it possible to achieve 99% accuracy compared to 31% for barcode-scanned shipments.

Control of warehouse entries and exits
It also makes it possible to automate stock entry and exit operations and facilitates the location of your assets.
The barcode remains a remarkable, inexpensive technology that is affordable for all. Depending on requirements, the barcode probably remains a good option for many companies, but it is clear that RFID technology has unique characteristics and benefits for successful stock management.
The benefits of good stock management


Avoiding heavy economic losses
These losses can occur when the stock in the warehouse or shop is too great, and also when it is too low. In both cases, this represents considerable economic losses that must be avoided through better stock management.
They can also occur when goods are lost in warehouses. This can happen when the identification process has not been carried out correctly. Lost products or articles mean fewer sales and dissatisfied customers.
Having the right amount of stock
Excess stock usually results in higher storage costs, because the greater the stock the more space needed to store it. Conversely, having too little stock is not appropriate either. This does reduce costs effectively, but it is also a significant curb on the company's profits, as it is not able to meet demand. In addition, a product stored for a long period of time wastes space and money, so dormant stocks should be avoided.

The La Poste group contacted UBI Solutions to set up a traceability system for its routing containers. This tracking system has enabled significant savings to be made, by limiting losses and also by reducing stocks of bins by 30%.
Knowing the actual stock makes better distribution of goods in the warehouse possible. Stock traceability makes it possible to reduce or increase the storage space according to requirements and thus minimise costs.
Reduce time spent on time-consuming tasks
Automation of stock management reduces staff time and workloads by avoiding manual tasks.
A mobile RFID device will manage the functions:
Doing an asset search

Tracking every movement

Launching an inventory
Improving customer relations
Good stock management also makes it possible to know exactly how much stock the company has. It is then possible to give quick, precise answers to customer requests concerning the availability of a product or article.
Successful stock management with RFID technology
RFID technology is one of the most effective tools for good stock management. In logistics warehouses, such a solution makes it possible to identify and locate items or batches quickly and with a high degree of reliability. It makes it possible to have full traceability from manufacture of the goods to the time of purchase by the customer.
To achieve this, each article must be fitted with an RFID tag which houses a serial number on a smart chip connected to an antenna. These tags do not need an energy source; they are powered by the radio wave they receive and then transmit the information to the RFID reader.
They make it possible to manage a large amount of information on the products they identify, such as their price, their location in the warehouse and a whole series of details necessary for order management, and also for all stock management operations.
This information can be accessed from management software, which is the key element of the solution. It enables the large amount of data collected via tags to be processed optimally, thus facilitating analysis and decision-making.
The UBI Solutions software dedicated to stock management allows the generation of all the reports and key indicators in real time: flow analysis, global stock, incoming and outgoing flows, stock evolution etc.
The use of technologies such as RFID can make it possible to optimise the warehouse flow by controlling the entry and exit of goods, reducing order errors and improving the efficiency of stock management. Its use leads to increased productivity, greater speed and consequently greater customer satisfaction.
RFID applied to the automotive industry
Faurecia, a technology leader in the automotive industry, has implemented a comprehensive RFID solution in order to gain better visibility of all activities taking place in their factories. The group was looking for the potential to monitor its asset flows in real time using a high-quality solution with high reliability, which could replace the barcode system it had previously set up.
The technology implemented by UBI Solutions is the latest generation of RAIN RFID readers which incorporate antennas using an intelligent algorithm. The algorithm can filter all the chips read and only take into account those that pass through the factory gate.
This solution has been installed in several of the group's factories. It has enabled them to:
Improve multi-site operations:
Better visibility of operations enables them to make the right decisions for greater efficiency.
Obtain real-time stock monitoring:
This enables them to maintain accurate stock levels at all times. They can now guarantee their customers the availability of parts at the right time.
Reduce manual tasks such as shipping, reception and transfer.



Improve customer satisfaction through better product traceability:
They are now in a position to have very accurate information on stocks.
If you too would like to benefit from the advantages of RFID technology in your warehouse, please contact us.